Brass Bolts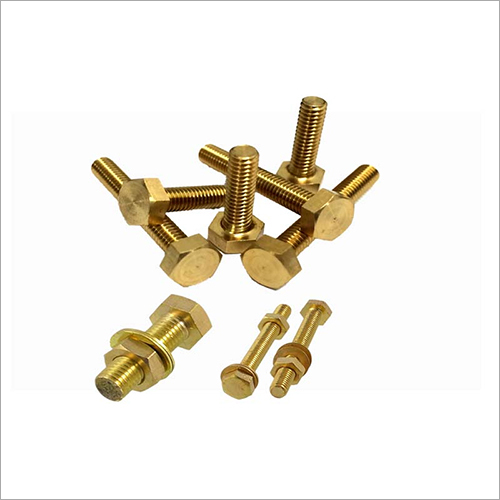 Brass Bolts
Price And Quantity
Product Specifications
Polished

Different Available
Product Description
With the assistance of our untiring and dedicated effort, we are able to manufacture and supply our exclusive range of Brass Bolts. Provided bolts are widely used across many constructional and building projects. Demanded for its safe usage, these bolts have great fastening capacity. Further, the range is designed in a compact manner that assists in acquiring less space. Further, we make available the Brass Bolts in customized specifications of sizes, dimensions and shapes.
Features:
High strength
Sleek design
Elegant looks
Frequently Asked Questions
1. What purpose do brass bolts serve?
Ans - Brass fasteners are employed because of their robustness and beauty. Brass is used because of its excellent thermal conductivity, corrosion resistance, suitability for use in both hot and cold conditions, and resistance to water corrosion, making it a fundamental material in sectors like heating and plumbing.
2. Brass bolts rust or not?
Ans - Brass fasteners will quickly corrode and lose their zinc, leaving you with brittle, honeycombed fasteners. Similar to how normal steel or iron can rust, stainless steel can also corrode in small crevices.
3. How are brass bolts cleaned?
Ans - Combine 1/2 cup vinegar with 1 teaspoon salt, then add enough flour to make a paste. Rub the brass with a cloth, let it sit for ten minutes, then rinse and buff it dry.
4. How durable are brass bolts?
Ans - Brass bolts have a tensile strength of 50,000 psi and are a softer metal than steel.